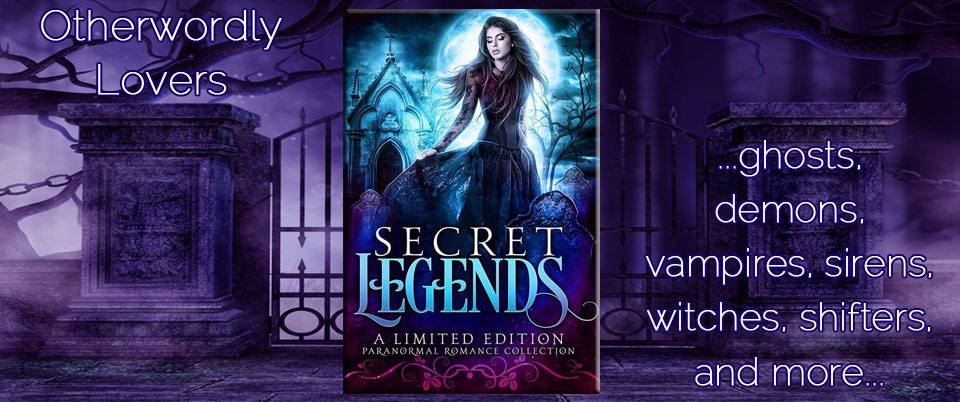 Secret Legends
20 exclusive books from NYT, USAT, and award-winning authors
(Psst! That's over 100 hours of reading!)
Warning: Book Hangovers Ahead.
Looking for the perfect escape? When you dare to venture into the romantically-charged pages of SECRET LEGENDS, you'll get lost in stories from today's New York Times, USA Today, and international bestselling authors.
This must-read paranormal romance and urban fantasy boxed set is filled with tales of vampires, aliens, angels, witches, ghosts, shifters, sirens, and more, containing over one hundred hours of page-turning reads that will leave your heart pounding and your pulse racing.
Ready to dive in? Pre-order today to secure YOUR copy of this extraordinary boxed set!
That's not all!
Win a FREE coloring book with your pre-order! Just email secretlegendsgift@yahoo.com with your pre-order number or screenshot to claim a PNR lover's dream coloring book!
Until next time, keep it real yet keep it magical!
You know what would tickle my dragon bone? Share a 'like' with me, join the Insiders' Club, and/ or my reader's club, and follow this blog! These things make me ecstatic! Let's hang out!