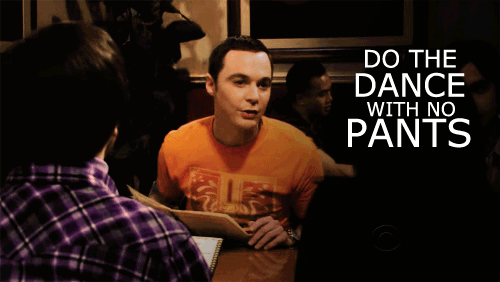 What does that say to you? Every day when I bring the kids home from school a little something happens in our house that might make some people turn red in the face. What, did Sheldon give it away? Let me ask you, are you comfortable in your God-given skin? This has been an education for me – a freeing of the mind.  You see, my son is an Asperger. One of the aspects that some may exhibit is a discomfort with fabrics and clothing. He will not wear jeans and chooses to live in sweats and sport shorts most of the time. These are usually gone shortly after entering the house. A trail of socks and pants litter my floors.
Easily influenced by, and looking up to her older brother, my youngest will do the same. Always there's the excuse. "I'm hot!" That won't fly. I'm so cold I won't take my jacket off till I crawl into bed at the end of the night. I trade my boots for uggs and wait out the hours.
So there you have it! My crazy house. Foot loose and clothes free. Most everyone running around in their underwear. They'd go to school that way if it was allowed.
*Disclaimer: The following contains a lot of underwear clad individuals. Not for those who blush easily.*
Are you comfortable in your skin?